Lectric XP Lite Review—An Attractive and Affordable Folding E-Bike
Sale!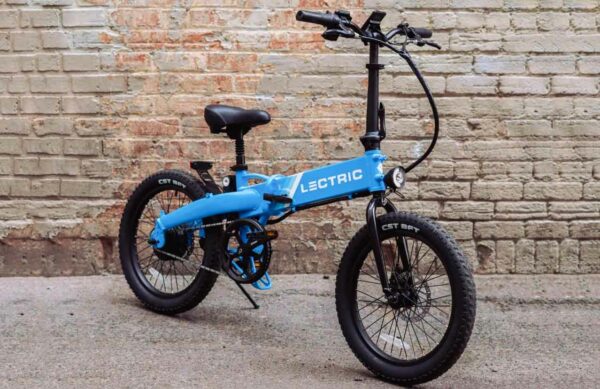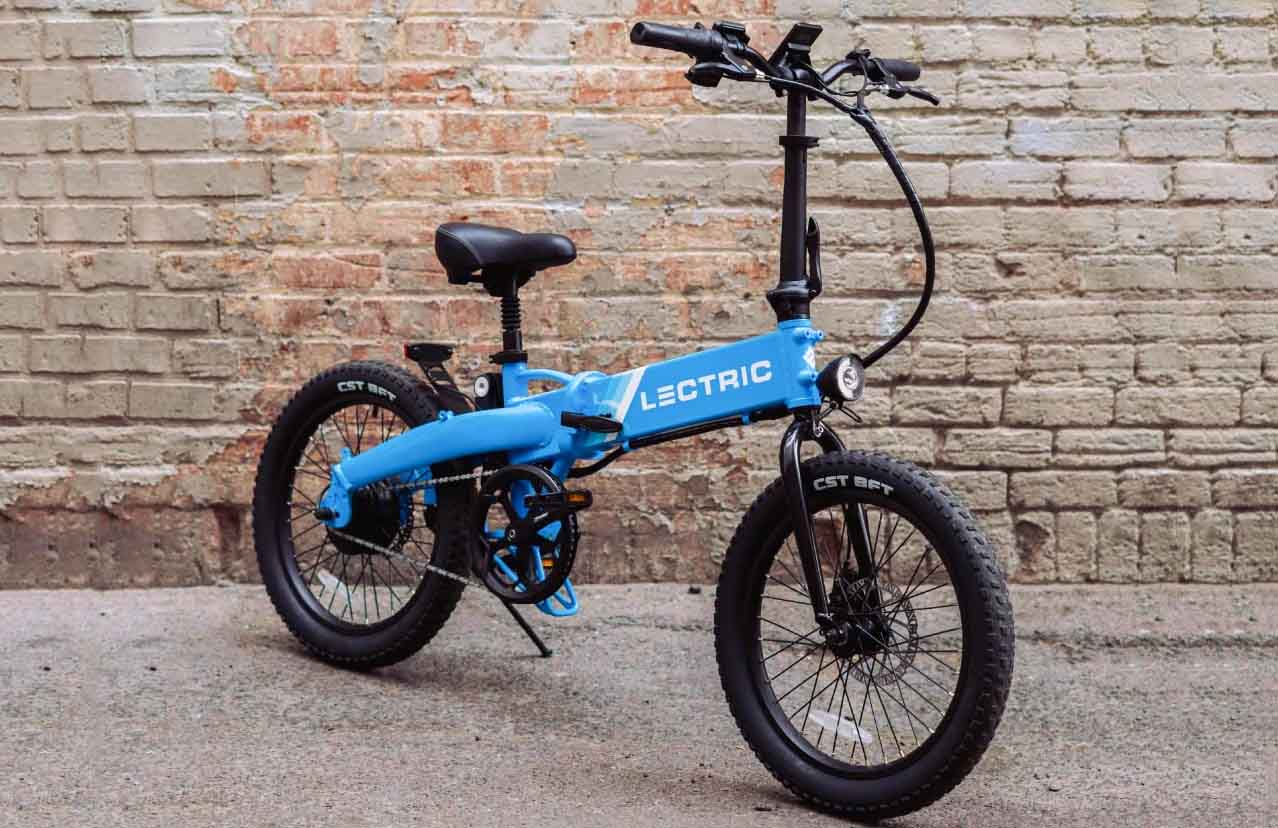 Read any Lectric XP Lite review, and you'll see the same boring info about climate and tax-free write-offs, but let's be serious; e-bike consumers are only interested in one thing; is the Lectric XP Lite worth the money? 
With an affordable price of $899.00, the Lectric XP Lite is a bike you should seriously consider. Functional and simple, this bike is the perfect solution for busy riders and one of the best folding electric bikes for people living in tiny apartments. 
Is the Lectric XP Lite worth the money? I think so. 
Quick Specs
Price: 

$899.00

Class: 

Class 2 capable

Motor:  300W (

720W Peak) Electric Motor

Battery: 

Removeable Lithium-ion battery

Range: 

40 miles on a single charge 

Charge time: 4-6 hours
Tires: Chaoyang 2.6″ x 20″ or CST 2.4″ x 20″
Drivetrain: Single-speed
Brakes: Mechanical disc brakes
Lectric XP Lite Pros and Cons
| | |
| --- | --- |
| Pros | Cons |
| Lightweight at just 46lbs | More color options would be nice |
| Disc brakes | The one-year warranty is slightly short |
| Easily folds away | |
| 48V Battery and 40-mile range | |
| Five levels of pedal assist | |
Frame, Geometry, and Sizing
Many brands promise the world when it comes to frame design. Luckily for you, the Lectric XP Lite actually delivers on its promise. The Lectric XP Lite uses high-quality materials and shares the same frame design as its counterpart, the Lectric XP Lite 2.0. The frame is practical and most importantly, stylish.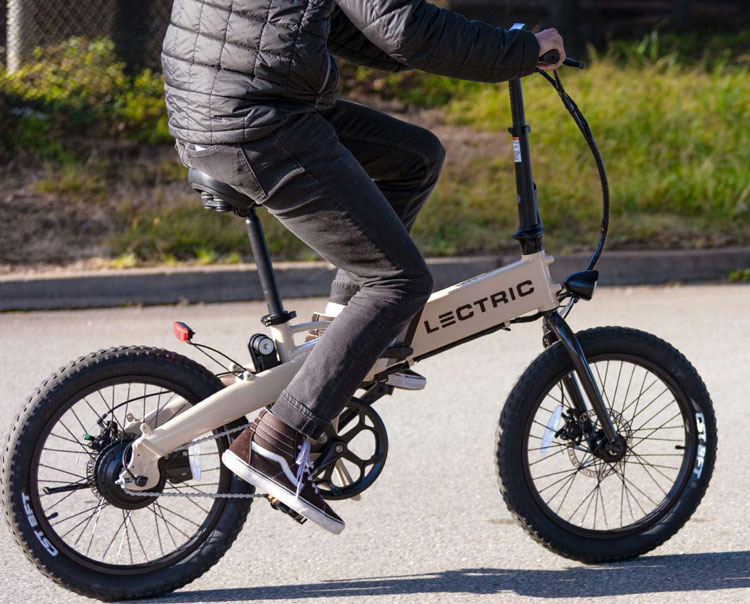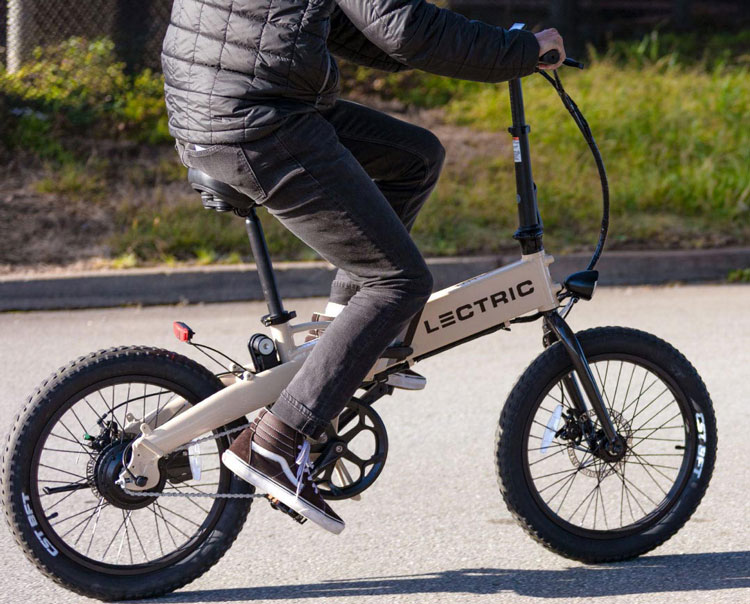 As the name suggests, the Lectric XP Lite is light, very light. Weighing 46 lbs, it's 18lbs lighter compared to the XP 2.0. The bike is comfortable, easy to handle, and perfect for smaller-sized people. 
If you have a small apartment or car, chances are you're probably cramped for space. The Lectric XP Lite is quite simply one of the smallest e-bikes on the market, and guess what? It's foldable. Folding away to a tiny 36 L x 16 W x 27 H inches, it's straightforward to transport and even easier to store. 
Lectric XP Lite Motor and Battery
When purchasing an e-bike, most people view the battery and the motor as the most important components. The Lectric XP Lite has an impressive 48V battery which is unusual, especially at the affordable price of $899.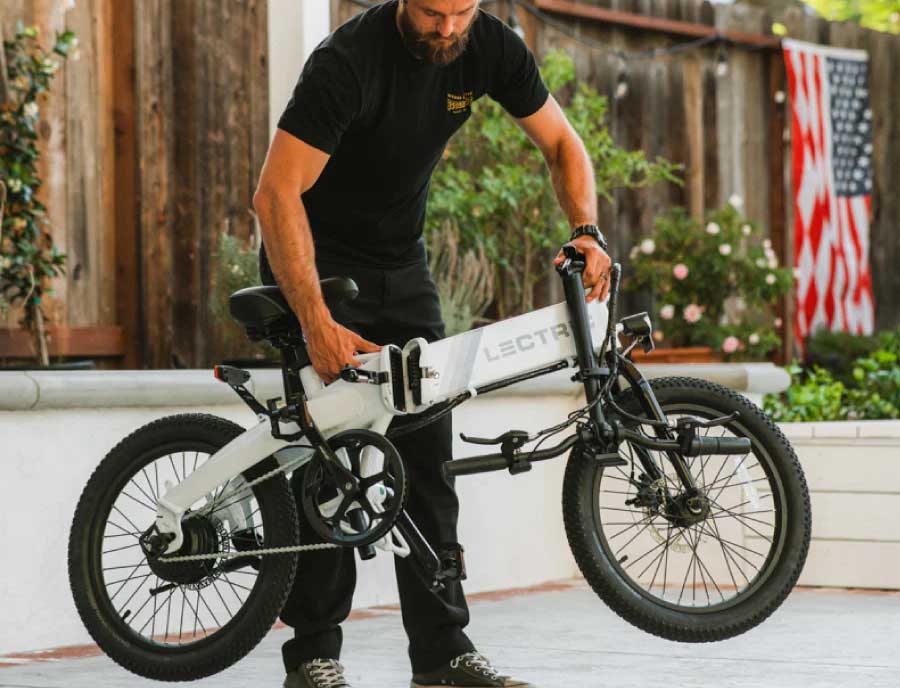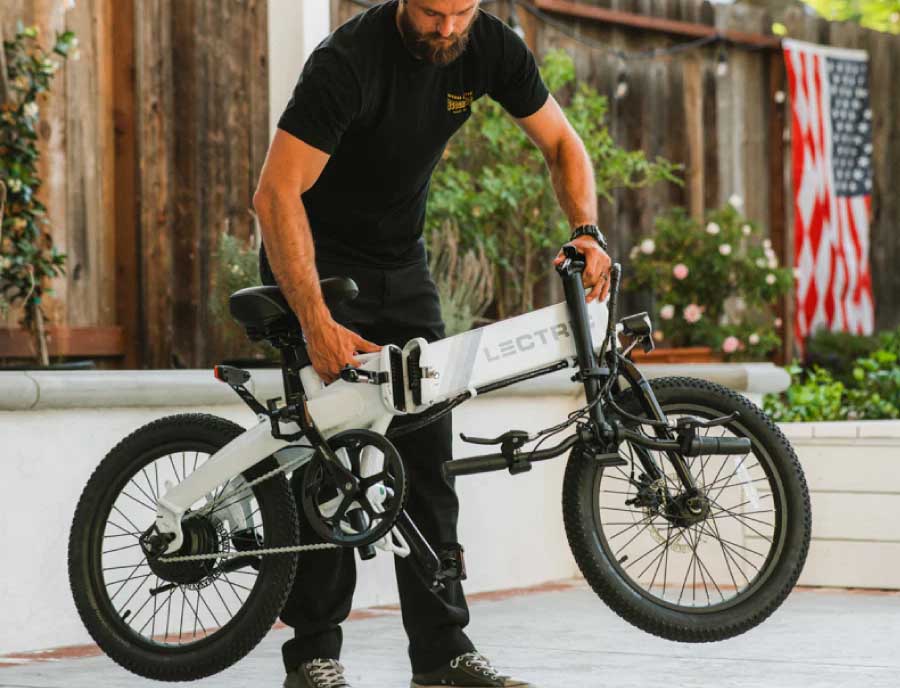 More expensive e-bikes offer riders a 36V battery; so although you're paying more money, you're getting less bang for your buck. If you love high speeds, you'll love the Lectric XP Lite because it can cruise at speeds of 20 mph using the pedal assist or throttle. 
The Lectric XP Lite battery produces 300W at the lower end and a whopping 720W at the higher end.
The feature I love about the Lectric XP Lite is the hidden lithium-ion battery, which makes for a sleek and stylish design. Remarkably, a single charge can power your ride for 40+ miles, which provides peace of mind, especially on longer rides. 
The fully equipped pedal assist allows riders to choose from five levels, making the Lectric XP Lite perfect for experienced and beginner cyclists. 
Components
The Lectric XP Lite does have one feature that could be better, and that's the single-speed drivetrain. Now with that said, the bike comes with a powerful 48V battery that provides more than enough capacity for you to attack the steepest hills.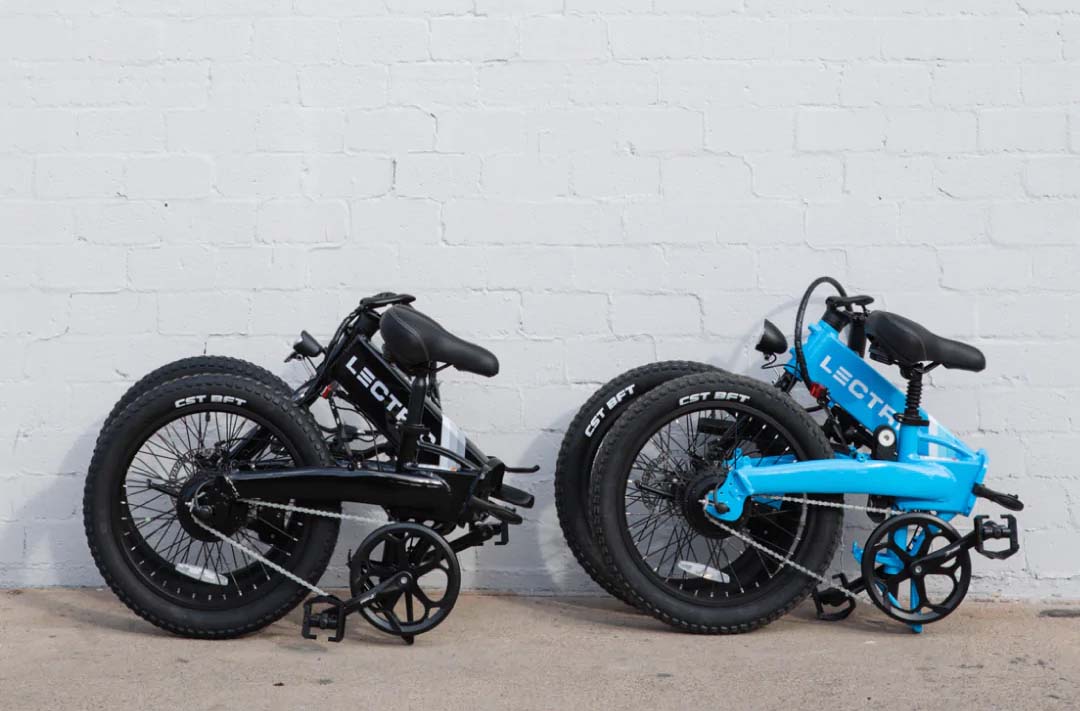 Front suspension is not an option on the Lectric XP Lite, but that's to be expected on an entry-level bike. However, the tires are decently wide, so the ride is quite comfy. To help smoothen the ride feel further, you can purchase a suspension seat-post which is an easy and affordable option. 
To be honest, though, unless you do a lot of off-road cycling, the ride on the Lectric XP Lite is comfortable enough. All that aside, the components offer excellent value for money, especially if you're looking to buy your first entry-level e-bike. 
Lectric XP Lite Shipping and Assembly
Buying bikes online can be a daunting task, especially with all the hidden costs, and one of those nasty hidden costs is shipping and handling. 
Lectric prides itself on its customer service, giving the buyer peace of mind the brand will do everything possible to solve the issue. The customer service staff are also US-based, so contacting the company is simple and convenient. 
Now, here comes the best part; every bike that leaves the Lectric factory is fully-assembled and ships FREE. All bikes include a one-year warranty, and really the only thing you'll need to do is pump up your tires. 
Just to be safe, I would suggest taking the bike to your local bike shop just for a final safety check before you head out onto the open roads. 
Our Verdict: Ride or Pass?
As an experienced cyclist, I've reviewed hundreds of bikes, and in many cases, it's hard to make a clear decision, but not with the Lectric XP Lite.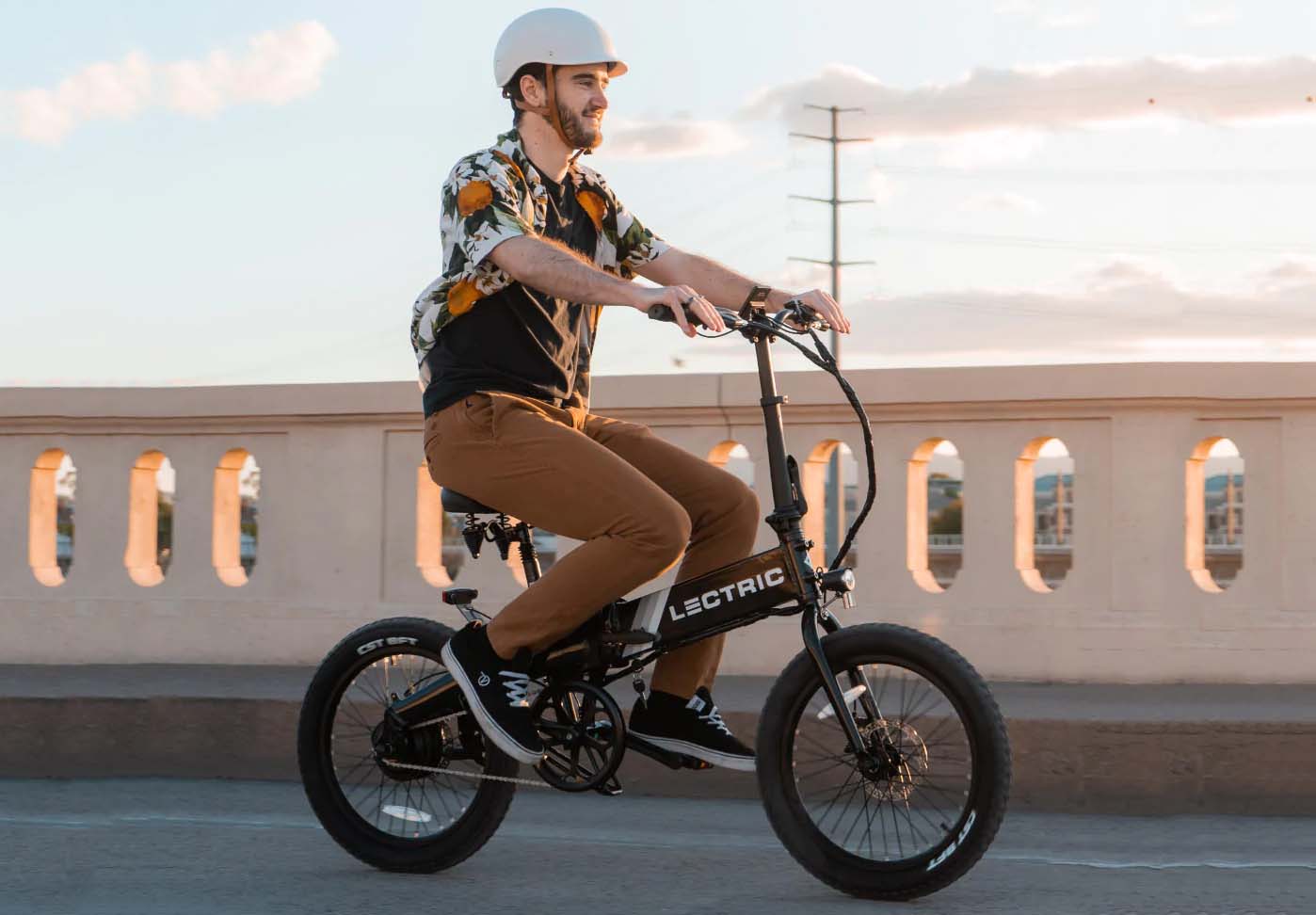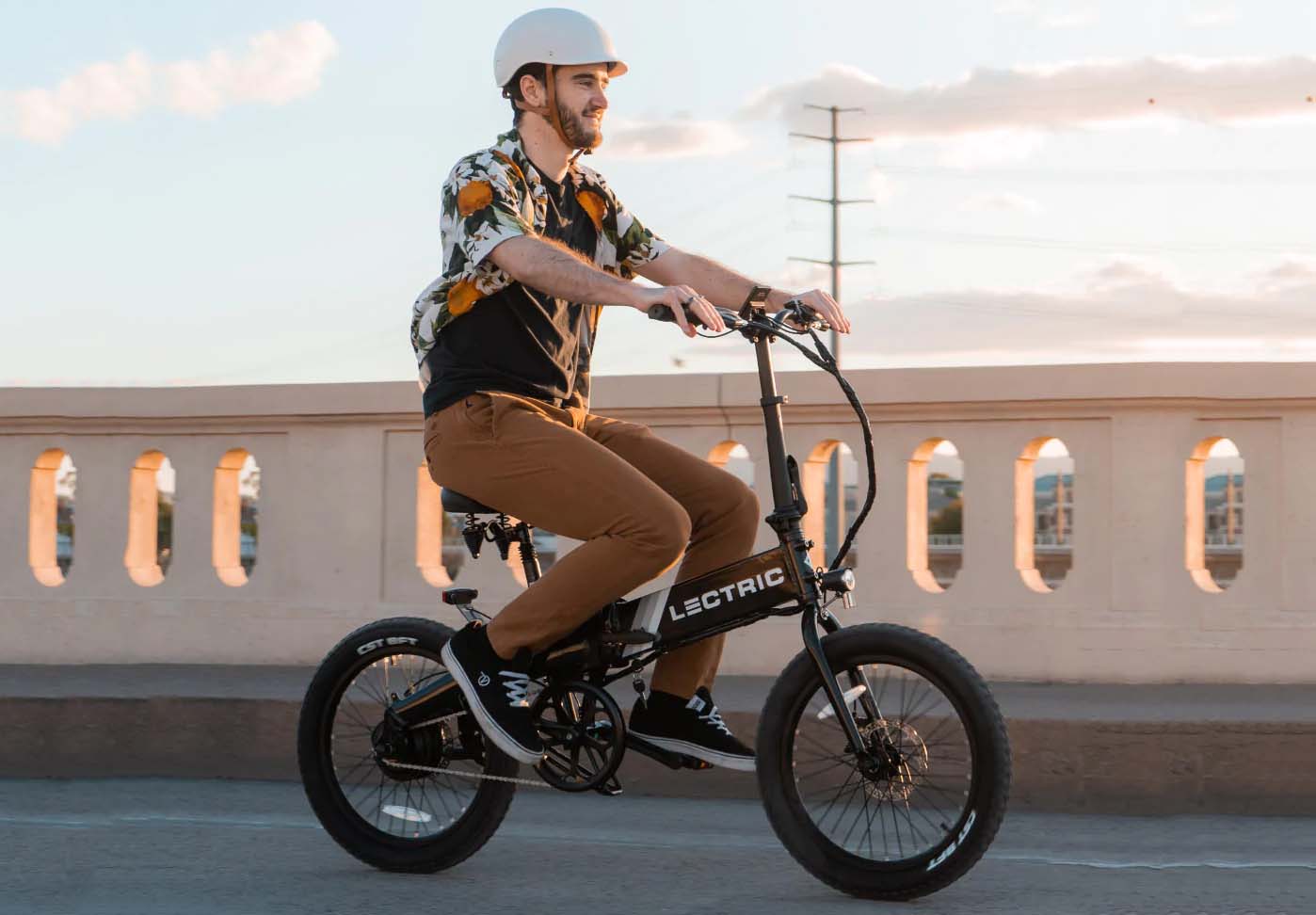 The Lectric XP Lite battery packs an impressive 48V, considerably better than more expensive e-bikes. The disc brakes give the rider peace of mind, and the wide tires make it perfect for riding in all weather conditions. 
The bike is functional, fun, and stylish and comes in four colors, arctic white, midnight black, electric blue, and our favorite sandstorm.
Functionality is second to none, and the bike folds away easily, allowing you to transport and store it safely. The lightweight frame also makes it effortless for even the smallest rider to pack the bike in the car. 
At $899, it's tough to find a better bike, especially for that price. So, if you're after an e-bike from a reputable brand, then the Lectric XP Lite is for you.
---
Lectric XP Lite is a compact foldable e-bike with a low price and an even lower weight.
It's perfect for urban folks who struggle with free space and need a reliable commuter that can squeeze anywhere.
---
How it stacks against others